The confluence of digital and physical with Wedgwood
Bridging the gap between physical and digital, our lab was commissioned by Wedgwood, the world-renowned manufacturer of fine china, to build a prototype iPad app for their bespoke line.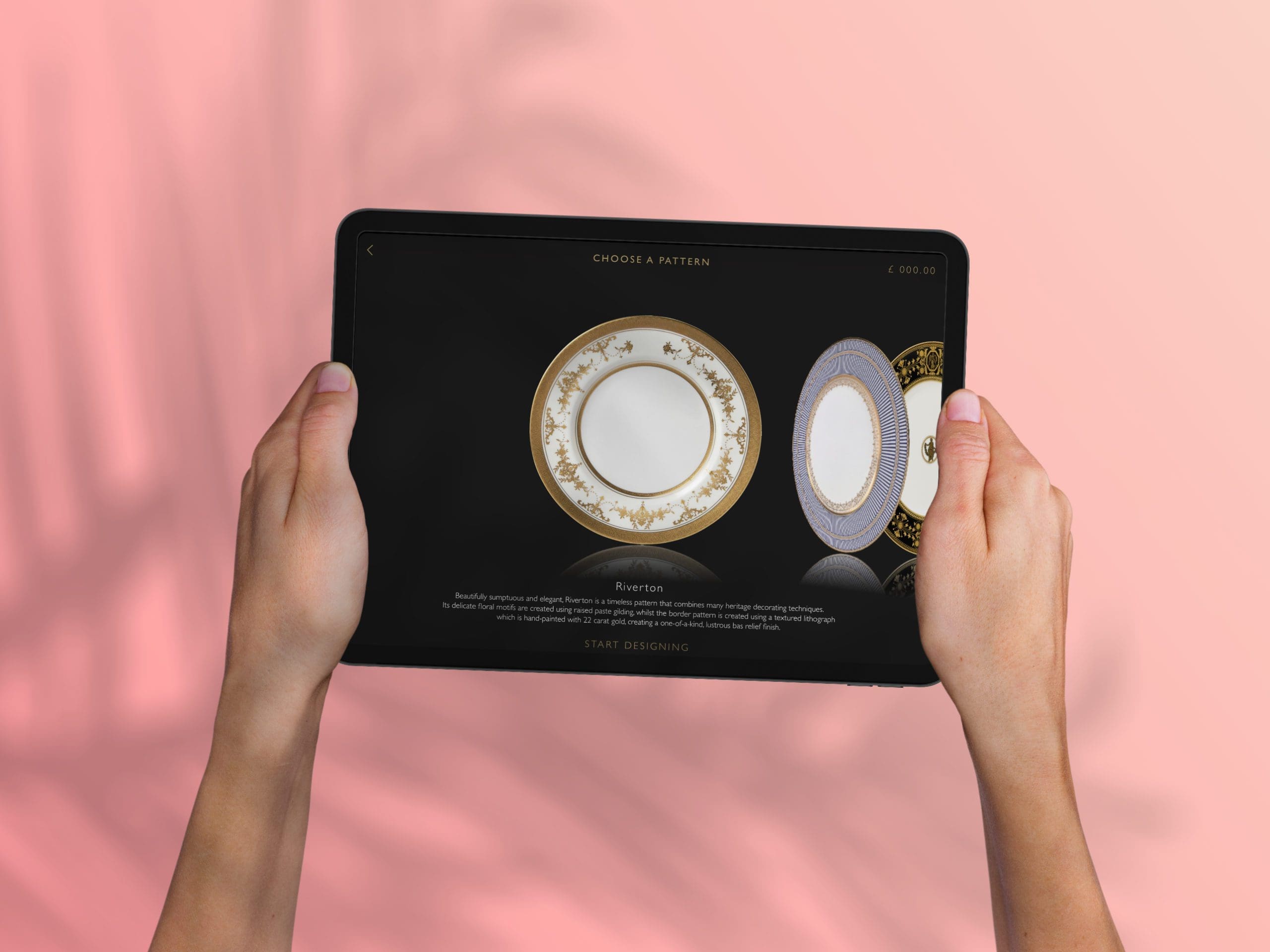 The Wedgwood Bespoke app not only provides a great shopping experience for customers, but also a valuable tool for Wedgwood's retail staff. In-store associates can use the app to help customers visualize their bespoke plates, and make suggestions for customizations that will make their plates truly unique. This allows for a more personal and engaging shopping experience, which can increase customer satisfaction and sales.
Wedgwood is successfully blending physical retail with digital, creating a seamless and unique shopping experience for customers. This innovative approach is paving the way for Wedgwood to stay ahead of the curve in the competitive world of fine china and home decor, and helps to set a new standard for how luxury brands can use technology to enhance the customer experience.
With Wedgwood Bespoke, customers can easily browse and select from a wide range of plate styles, patterns, and colours. They can then add custom engravings, such as names or dates, using a user-friendly interface that allows them to preview their creations in real-time. Once they are satisfied with their designs, customers can place their orders and have them shipped directly to their homes.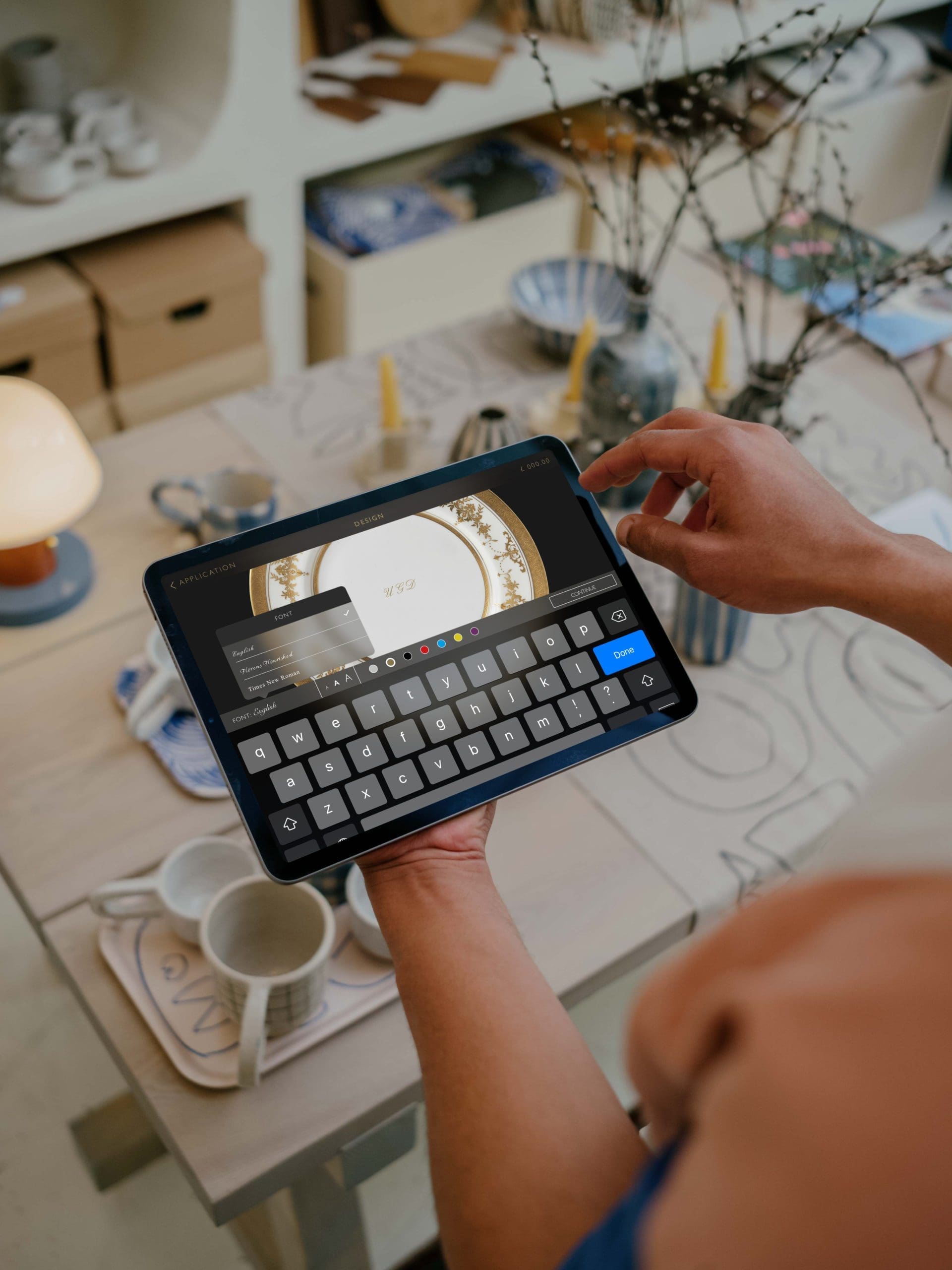 Tech Stack
Designed and built using Apple's powerful and intuitive programming language Swift. Swift code is safe by design and produces software that runs lightning-fast across iOS, iPadOS, macOS, tvOS, and watchOS.