Commissioned by long term partner The Poster Club, our lab set on designing and developing a unique and innovative tool for art lovers who are looking for a personalised way to display their favourite art prints. With the Art Wall Designer, The Poster Club can offer a visually engaging tool for customers and interior designers to create their own art walls from their vast library of art prints.
With the drag and drop feature, users can easily mix and match different prints to create their own custom art wall. The size of each print can be adjusted to fit perfectly into the wall, and the backdrop can also be changed to suit the user's taste. The art wall can be viewed in real-time, so users can see exactly what it will look like in their home or office.
The best part is that the Art Wall Designer makes it easy to buy the art prints directly from the site. The user can also share their creation with friends and family, or download a pdf for future reference. The Art Wall Designer is a simple and intuitive tool that makes it easy for users to create their own personalised art wall.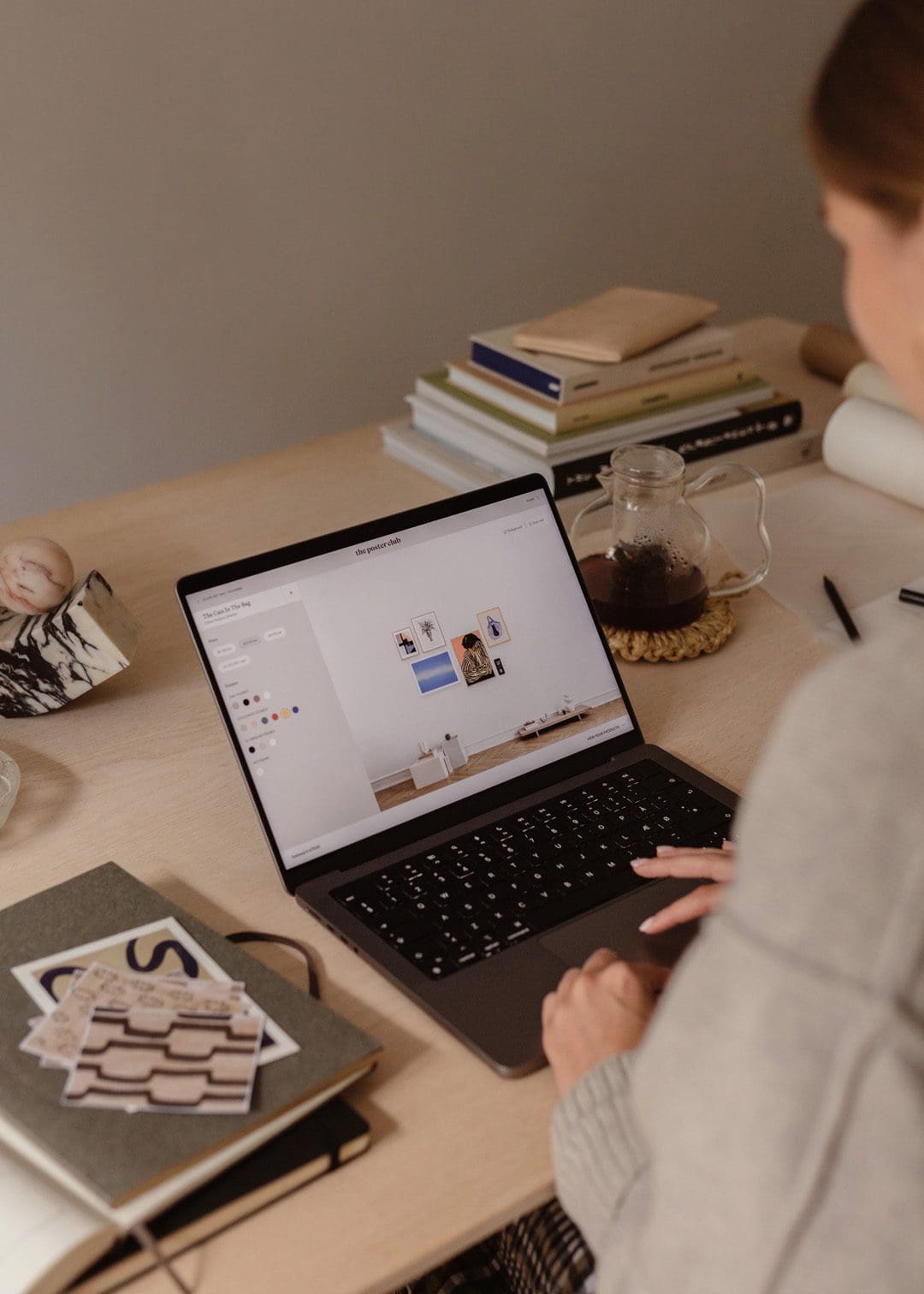 Additionally, the Art Wall Designer makes it easy to up-sell frames by offering users the option to frame their prints directly on the website. With a wide selection of high-quality frames to choose from, users are more likely to opt for framing services, which in turn, leads to an increase in average purchase order value.
The ability to see the art prints in real-time and to design an entire wall before making a purchase has proven to be a powerful tool in encouraging users to buy more prints and frames. By allowing users to visualize their purchases, they can better understand how each print will look in their space and make informed decisions about the size and number of prints they want to buy.
The implementation of The Poster Club's Art Wall Designer has not only provided an enjoyable user experience but has also shown remarkable results in terms of sales. The Art Wall Designer has significantly increased the average purchase order and up-sell of frames, demonstrating its effectiveness in driving sales for the business.
Tech Stack
Designed and developed using next.js for its focus on performance, seamless user experience and its ability to handle dynamic data. The Art Wall Designer fetches a large number of products and options from the WooCommerce Rest API, and Next.js made it possible to manage and display this data efficiently and dynamically.