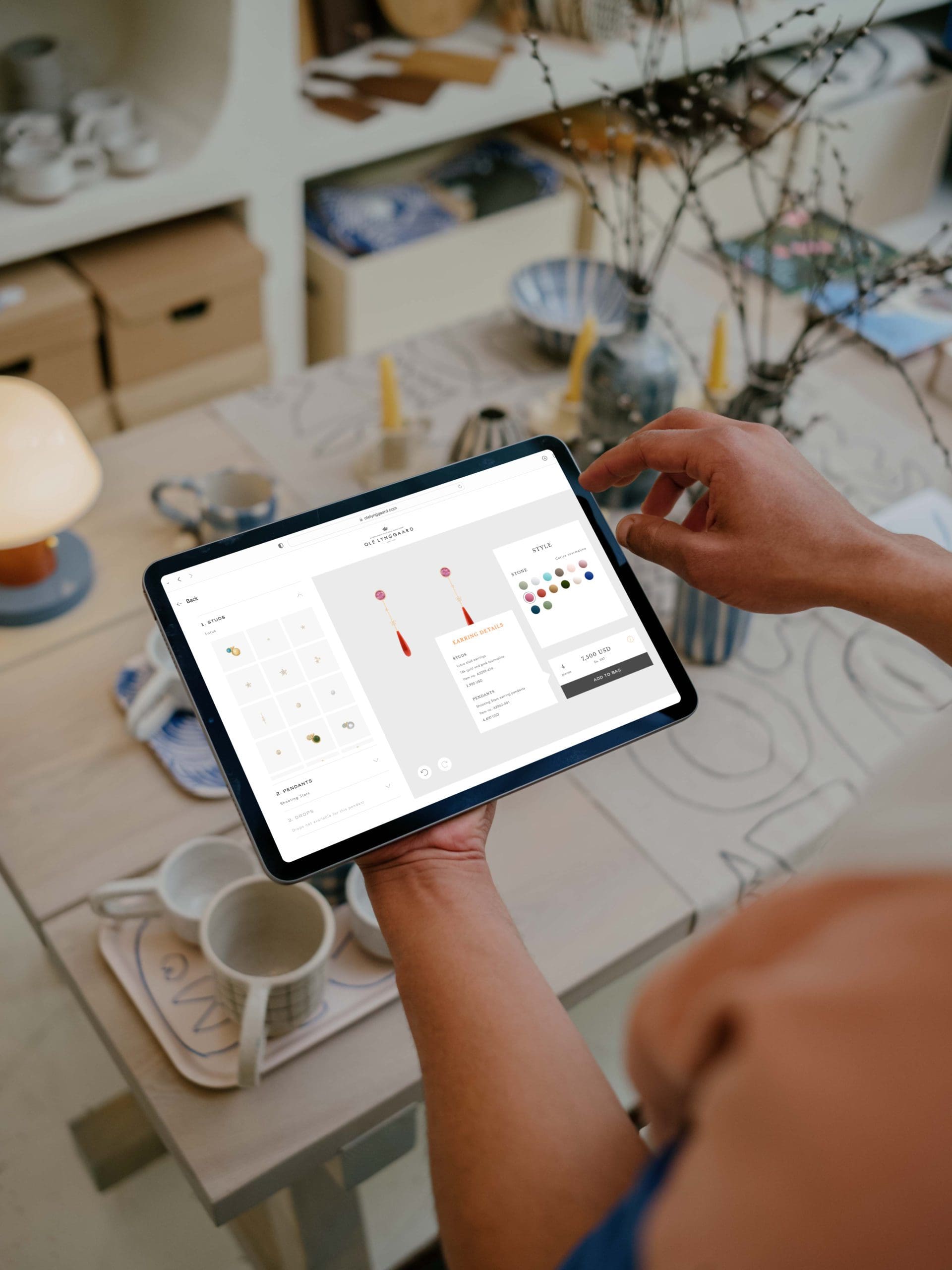 Build as a progressive web app, Build & Combine offers a native app-like experience within the browser for both mobile and desktop. This allows for a seamless and fast user experience, without the need for downloading a separate app. The builder is integrated with Ole Lynggaards e-commerce system (designed and developed by strøm.works), allowing customers to purchase their custom-designed jewelry pieces directly from the builder. The integration with the ERP system ensures that all orders are processed efficiently and accurately. This creates a seamless and convenient shopping experience for the customer, as they can design and purchase their bespoke jewellery elements all in one place. The integration of Build & Combine with the e-commerce and ERP systems also allows for real-time inventory updates and streamlined order fulfillment processes.
Build & Combine for jewellery brand Ole Lynggaard is the latest output from our lab team. A  bespoke product builder for fine jewellery. The tool allows users to create their own unique earring pieces by selecting studs, pendants, and multiple drops. They can choose to create a single piece or a pair. The builder offers endless combinations, enabling customers to create jewelry that reflects their personal style.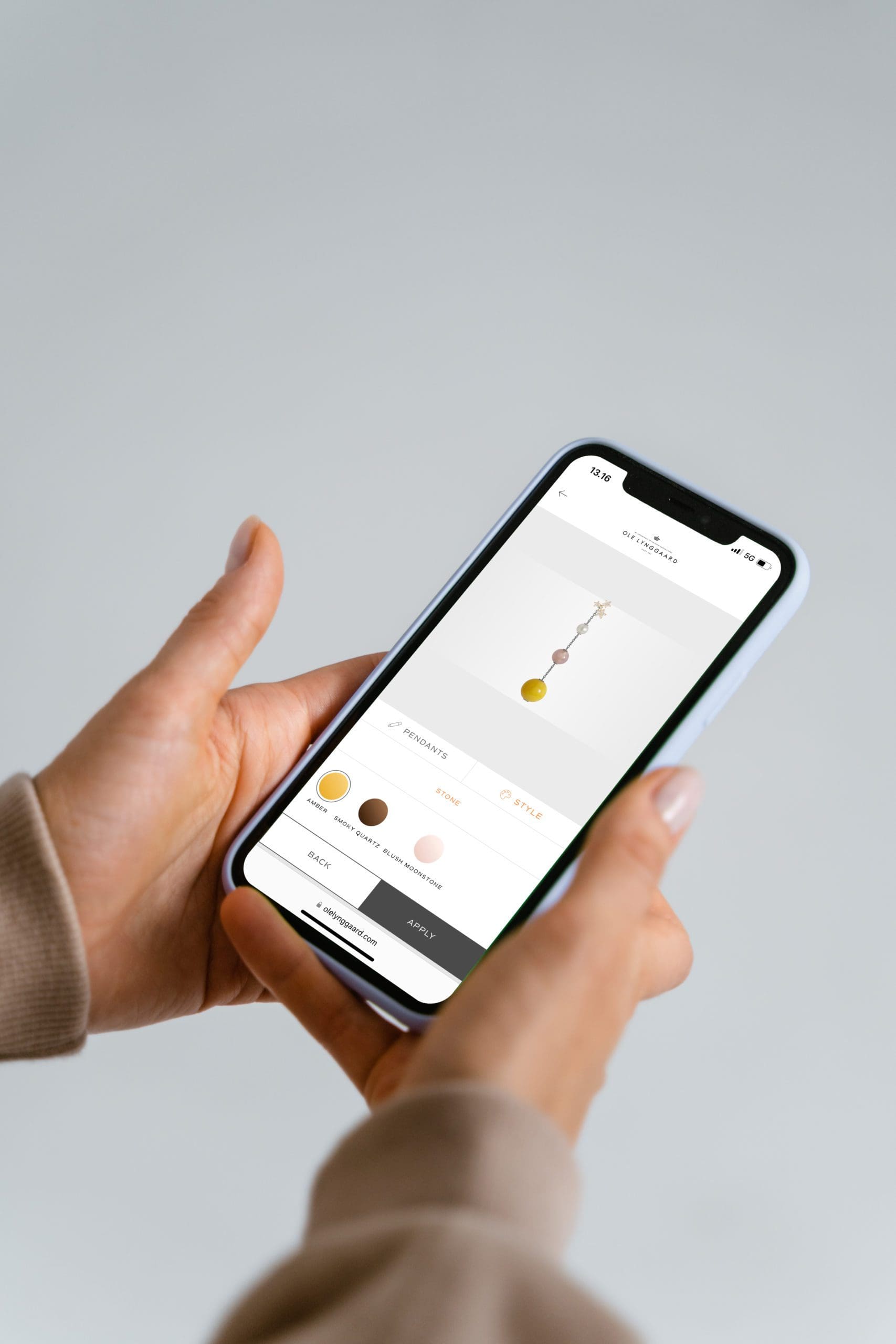 Wrapping up.
By allowing customers to create unique, personalized jewelry pieces, the tool has increased the average order value. The convenience and seamless shopping experience offered by the integration with the e-commerce and ERP systems has also contributed to increased sales. The progressive web app's fast and intuitive user experience has made it easy for customers to design and purchase their custom jewellery, resulting in a boost in overall e-commerce performance for the brand.
Build & Combine has proven to be a valuable addition to Ole Lynggaard's e-commerce strategy, providing customers with a personalized and convenient shopping experience while also driving sales growth for the brand.
Tech Stack
Designed and built making use of our great technical partnerships to ensure fast and scalable development process. The tool is build in next.js and integrated with Ole Lynggaards headless e-commerce implementation of Centra as commerce engine with Microsoft365 as ERP. The solution is deployed on Vercel, a cloud platform for web development that provides seamless integration with Git and an easy-to-use workflow. This tech stack provides a flexible and scalable foundation for Build & Combine, ensuring that the application can handle large amounts of traffic and provide a fast and reliable user experience for customers.